The best has yet to come
What started as a branding project to transform what I looked like, became a philosophy which is the beating heart behind developing and moving so many people. Ten years of victories, failures, setbacks, setups, and flight transformed lives — ours and those around us.
If you're looking for my technical & career growth over the last ten years, this is not the page for you. Try this page instead.
Want to jump to a specific chapter?
Chapter 1
2007 – 2008: Set backs to setup wImagine v.1

Most High Schoolers think about being popular and being the best at sports.
I thought about other things such as being an effective ambassador for God, fighting for my brother with Autism well, and being a great student. And not only was I a nerd, but I still messed up.
I took this opportunity to re-brand who I was, figuring if I changed how others perceived me, maybe that'll change who I am. That theory would crash in burn, but, there are key lessons that would guide me onwards.
Briana heard I've never been to Olive Garden, I don't usually do anything for my birthday, and wisely predicted I needed a social life. Combine the three, mix well, and you get this.
Michael thrived in his first year at Larc School. Larc School completely embraced Michael, helping him feel welcome in this new environment, figuring out his sensory needs, and dealing with his insane diet. My relationship with Larc School would begin in this phase and they would be a wImagine Core Partner every step of the way from this point forward.
Version 1 of wImagine(ering)
On 01/01/2008 at midnight in Indonesia, I ratified the first version of wImagine, which was called wImagineering at the time. The name was inspired by:
w = Recognizing we from Nintendo's "Wii/we would like to play with you" & Apple's lowercase naming scheme with iPhone

Imagineering = Recognizing Disney's & Apple's pursuit of chasing dreams via engineering. I also didn't know that Imagineering was a term Disney used to describe their engineering team. Whelp.
More importantly, I got a lot of things wrong in the first round of wImagine. Specifically, how it was designed to change how people look at me rather than who I am, which is a silly way to become better.
But I did get one thing right which was determining who my Majority is — what are my primary causes. And they are:
Do the other thing = Faith

Dream for life = Family & Autism

Dare the impossible = Academics & Science
Today, these three are still the three Core Goals at the center of wImagine's logo some ten years later.
If you can dream it, you can do it
Chapter 2
2009-2010: Crash Landing to create wImagine v.2

Fun Fact: Trying to become better, by changing how other people look at you, does not work.
High School Matt Widjaja learned this the hard way when the first round of wImagine failed me. I remembered failing tests, Michael still had a bumpy ride, and I was not where I had to be spiritually to actually love other people.
I took most of 2009 offline to figure out what life meant. I skipped my Junior Field Trip as a sacrificial symbolic act, to force myself to accept that I am changing even if it hurts me.
What came out the other end was truly epic.
Resetting myself & wImagine
At Delanco Camp in May 2009, I re-reatified the second version of wImagine. In terms of content, not much changed. But what did change is the intention: This isn't about changing how I'm perceived, it's changing how I live. And the rest is history.
Michael made it to his third year at Larc School and he has transitioned well with his one-on-one aide. By this point, the fights to keep Michael in Larc School are starting to subside. The message is coming back pretty clear.
Michael is at home.
Times he wanted to be King
Version 2 of wImagine(ering)
On 05/17/2009 at noon in Delanco Camp, I ratified the second version of wImagine… which was still called wImagineering with all of its Disney's Imagineering copyright infringement joys.
Not much changed from the first to this version in terms of what is important. What did change is the intention. What used to effectively be an external branding campaign is now an internal evolution to change how I think, how I live, and how I love.
Some of the changes I did were sacrificial to remind me of who matters most and others came as a natural overflow of the freedom I found.
Days of HS Social Events Sacrificed
But the person who most needed to change finally began: me.
Anyone can give up; it is the easiest thing in the world to do. But to hold it together when everyone would expect you to fall apart, now that is true strength.
Chapter 3
2011-2014: The Honnerds Road to wImagine v.3

Stockton University gave me a full ride journey to get a college degree.
To the average bystander, I entered wanting to become a doctor under the Computational Science w. Biology track because I rocked with computers. That program transformed me into realizing what my real interests were and I left as a Data Scientist.
To the friends who know me more though, Stockton transformed both me and wImagine more than any other period of my time. As part of my acceptance, I was a part of the Honors Program & Family. In this pursuit, I learned what it meant to be a leader and to forge forward.
I made mistakes. I made good calls. I changed lives. And mine.
From the Honors Program accepting me to their family to me leaving the Honors Program better than I found it, my journey over these three years would shape wImagine forever.
Some moments were painful. I felt remarkably lonely and discouraged when people blamed me either for doing too much or doing not enough (the latter when there were complaints often coming when something didn't happen).
Some moments were encouraging. I saw events and meetings where people showed up when there were 293 other things they could be doing. I talked to people who felt lonely and was able to be a friend and walk with them.
But above all, every moment was empowering. Every failure and success changed how I think. Every moment I was by myself or among others, I learned who I was made out of. I didn't become a perfect leader, but I became a leader.
Excellence matters, but people matter more.
Michael survived a car crash, began speaking more with his iPad communication device, and was strong enough to leave his ultra-restricive diet for something more commonplace.
Above all else, Michael consistently proves that he's not stupid. He's brilliant, he just doesn't know how to communicate.
And I still love him just the same.
Times his aide asked if Michael partied last night (and had a point)
wImagine v.3: Divisions & Fundamentals
Upon my graduation from Stockton and leaving the Honors Program, I left with two new elements to wImagine. Divisions which direct where wImagine moves and Fundamentals which direct how wImagine moves.
Today the Divisions are called 'Core Goals' and the Fundamentals are called 'Core Behaviors'. But the most important part of this change signified one important move. I believed in myself. So much so, I was willing to write things down and commit to them publicly.
Transparency sets us free. And it did.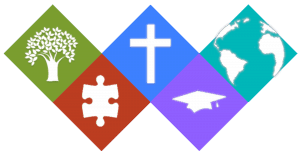 The brick walls are there to give us a chance to show how badly we want something. Because the brick walls are there to stop the people who don't want it badly enough.
Chapter 4
2015-2017: Exponential Growth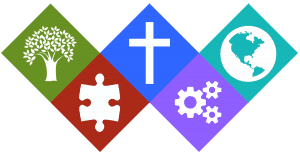 I entered the real world, got a real job, and figured out why people said stay in College.
But during this time, I had the honor to watch all five Divisions/Goals of wImagine just exponentially explode, firing on all cylinders every year even when I wasn't breathing too hard on it.
And what I realized is that while the goals help us move correctly, those fundamentals matter so much more. They innately taught me on what matters most and before I knew it, I began living wImagine.
The 10 years ended where wanted to begin. Not only did it change how others perceived me…
It also changed me.
Michael is a teen with the mind of a five year old now. That means his disobeys rules without any norms of social construct.
Michael is enthused with words but doesn't know what they mean. So he often says random things which may not make sense.
Michael is a speed racer. Racing at mach speed to get things done… leaving a hurricane behind him.
And yet with all of these challenges, that doesn't modify how I feel about him. People look at how I joke about his behaviors and lose their minds wondering "Do you even love him?!" And I would argue, no. I don't love him the way you love him. I do not love him on how he behaves or achieves.
I love him what he's done and who he's becoming. I don't care how bad things get. I love this kid and that will never end.
Test me on this.
No organization or person has ever been rejected by wImagine under the Core Vision in which "My God & My Brother are My Majority"… until one of my most favorite organization & Church in the world violated every wImagine Core Behavior & Goal in 60 minutes or less.
There are several warning signs and takeaways from this meeting. But, one stood out more than any other and it's about how they noticed I occasionally posted discouraging things about Michael on social media. While that was a very valid point which I'm addressing, the rationale they used was "We don't believe that you love him" and/or "We don't know what to believe about you".
Let's pretend that I hated Michael (which I don't) and that I pretended to love Michael (which I'm not), two thoughts still prevail:
It would be easier have been easier for me to change on that day to save my public perception over pursuing my majority. That would have effectively made the implicit statement that I depended on them to guide me, more than my God + Brother + Mission. Even if what we're changing is the same in either path, the incorrect rationale is all that it takes for us to make a wrong turn tomorrow.

If this feedback is coming from a Core Partner, like a Core Church, the rationale for change better be to honor God & Michael alone. I did not hear about this rationale until the very end, and quite honestly, it almost seemed like something that was optional. I'm not merely looking for people who can build me up, I'm looking for people who are humble enough to know we are better together.
While this feedback was accepted, the rationale was rejected. And because the rationale was rejected, this Core Partner will too be rejected because of three reasons:
wImagine Family & Faith: Out of legal struggles, family issues, and spending not enough time… social media is the top priority of things I need to fix? It's a priority, but not the priority. And when I felt pressured that I had to acknowledge and repair this immediately, there was almost an implicit assumption that they knew how to fix Michael & I better than Michael, God, my family, and myself. That's not ok.

wImagine Family & Faith: Out of legal struggles, family issues, and spending not enough time… social media is the top priority of things I need to fix? It's a priority, but not the priority. And when I felt pressured that I had to acknowledge and repair this immediately, there was almost an implicit assumption that they knew how to fix Michael & I better than Michael, God, my family, and myself. That's not ok.

wImagine Leadership & Faith: It's dangerous to have an assumption that anyone is more excellent or pursues higher forms of excellence, but that was definitely implied if not outright said. If we're following God & our role in His story, we're pursuing the excellence that matters most & the only one who is excellent.
True North Church was selected after a three week investigation period with cooperation of all five wImagine Core Goals, all fifteen former wImagine Core Behaviors & all eleven of wImagine's current Core Behaviors.
Above all things, we recognize that no Church is perfect or will be perfect. To find someone who has their act all together is futile. But what is important is finding people who want to change — both us and themselves — for the right reasons, that reason always being God himself. We conducted this search, for this purpose, through these core standards as established by all five wImagine Core Goals:
Core Church Standards (which True North aligns with)
Faith: Needless to say, the Church has to recognize that Jesus is the hope of the world and that sharing his Love is the most important thing we can do

Family: There needs to be a consistent program to reach the marginalized, particularly those with Special Needs, bonus points if Michael is eligible.

Health: Transparency on financial practices and leadership organization is required

Advancement: People should be consistently moved into a stronger relationship with Jesus because complacency isn't the mission

Leadership: There should be strong community outreach to reach the poor, needy, and marginalized
Managed by wImagine Health & Faith primarily, with all goals assisting too
Jan 2017: Decision to accelerate finding a local Church began.

Feb 2017: Preliminary candidate found (True North), I began going

Mar 2017: Finished Growth Track to learn more about True North

Apr 2017: All recurring donations have been moved to True North from the former Core Partner

May 2017: True North became the Primary Core Church. The former Core Partner was placed on Prohibition.

May 2017: Joined a Small Group because we are Better Together

July 2017: True North Foundation announced to reach region, I began attending an intro workshop

Dec 2017: Michael & My Mom began attending True North Church

Jan 2018: All wImagine references & foundational frameworks will either be removed or revised in favor of True North Church or 'generic' material. Ruling will be made on the length of the prohibition for the former Core Partner.
If there's anything that summarizes ten years of wImagine, it's in this act of movement to another Church.
This motion comes from the wisdom of ten years from all five core goals, each pursuing my God & my Brother. This motion comes from the best behaviors of ten years from all core behaviors, each learned from my God & my Brother.
My God & my Brother matter more and I move solely for them.
Test me on this.